About Canterbury Realty Group

Canterbury Realty Group was formed in July 2012 for the purpose of providing exceptional full-service real estate marketing to our community. The architect of our business model, Bill Waldrip, has over 10,000 closings as Broker or through personal production. The National Association of REALTORS® has awarded him the status of Realtor® Emeritus as well as the Honorary Omega Tau Rho designation for long-term exceptional service. Our goal, as a company, is to continue to pass on this heritage of exceptional service to each of our customers.
The Sales Associates at Canterbury Realty Group have more community knowledge than just about anyone and why shouldn't we? Just like you, we're an active part of the community. With an office nearby, you'll find our real estate agents to be knowledgeable about property values, local shopping, parks, and schools.
Knowing the community makes a difference. The connections we have to the community allow us to set strong and attractive prices, find qualified and passionate buyers, and represent your home to its fullest extent. Based on experience, we will help develop your home's "competitive advantage" by touring your property with our professional sales team to determine its principal benefit. This may be a newly renovated kitchen, an excellent school, a close by transportation line, or an especially large yard. While one home might stand out because it backs up to a golf course, another may attract a buyer's attention due to an in-ground swimming pool. Finding what makes your home different allows us to highlight your home's individual character, breaking through the clutter to catch the buyer's eye. For the Canterbury Realty Group team, familiarity with your community is just another aspect of our promise of higher standards of customer service.
Knowing your community means knowing your street. Knowing your street means knowing your home.
Bill Waldrip
BROKER / OWNER / REALTOR®
BillWaldrip@yahoo.com
205-504-1296
Beverly Adair
REALTOR®
AdairRealtor@gmail.com
205-616-1925
Melanie Adams
REALTOR®
MCAdams83@gmail.com
205-807-2414
John Antonio
REALTOR®
AntonioProperties@gmail.com
205-706-6858
Jim Bloodworth
ASSOCIATE BROKER/ REALTOR®
Bloodworth.Jim@gmail.com
205-305-6330
Tammy Casteel
REALTOR®
TammyCasteel@bellsouth.net
205-915-7900
Mark Clayton
REALTOR®
JMarkClayton@gmail.com
205-283-5313
Kathy Crocker
REALTOR®
KathyCrocker1@gmail.com
205-427-0250
Jim Ferguson
REALTOR®
JimFerg01@att.net
205-281-5603
Ben Green
REALTOR®
Ben.WilliamsGreenGroup@gmail.com
205-306-3103
Terry Stiles Harrison
REALTOR®
RealtyStyles@gmail.com
205-791-2616
LaVerne LaRocca
REALTOR®
LaVerneLaRocca@gmail.com
205-296-1577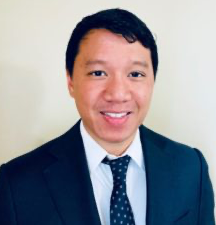 Eric Le
REALTOR®
bamajama1985@hotmail.com
205-249-5037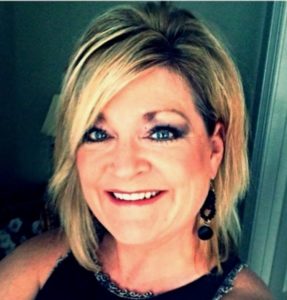 Kathryn May
REALTOR®
KathrynMay18@gmail.com
205-913-1054
Christine Mwai
REALTOR®
ChrisGrath2002@gmail.com
205-787-1826
Kim Palmer
REALTOR®
huisukkim12palmer@yahoo.com
205-873-2246
Najmeh Payro
REALTOR®
Najmeh4002@yahoo.com
205-441-4492
Charlene Phillips
REALTOR®
ClaraCPhillips@aol.com
205-873-0841
Tom Ponder
ASSOCIATE BROKER / REALTOR®
TomPonder@hotmail.com
205-470-1122
Jim "JR" Roy
REALTOR®
JimRoy@charter.net
205-602-9109
Kenny Sayyed
REALTOR®
Kenny.Sayyed@gmail.com
205-266-2757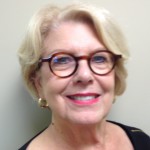 Karen Seiler
REALTOR®
KarenSeiler@att.net
205-368-6319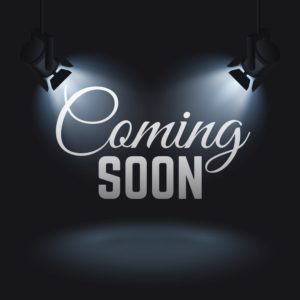 Sandra Somers
REALTOR®
SandaDeeSomers@aol.com
205-913-1057
Earnest Stephens
REALTOR®
ETStephens@juno.com
205-910-5844
Paula Sullivan
REALTOR®
PSulli7995@aol.com
205-222-4255
Beth Tanner
REALTOR®
EAlex45@live.com
205-999-3896
Nancy Tran
REALTOR®
NancyTran1972@gmail.com
205-276-8722
Lenita Turner
REALTOR®
Lenita1@bellsouth.net
205-225-9701
Iram Umar
REALTOR®
Iram_Umar24@yahoo.com
205-261-8356
Randall Williams
REALTOR®
RandallWms1987@gmail.com
205-266-3508